Honoring Our Heroes | John McDermott Exclusive Concert Download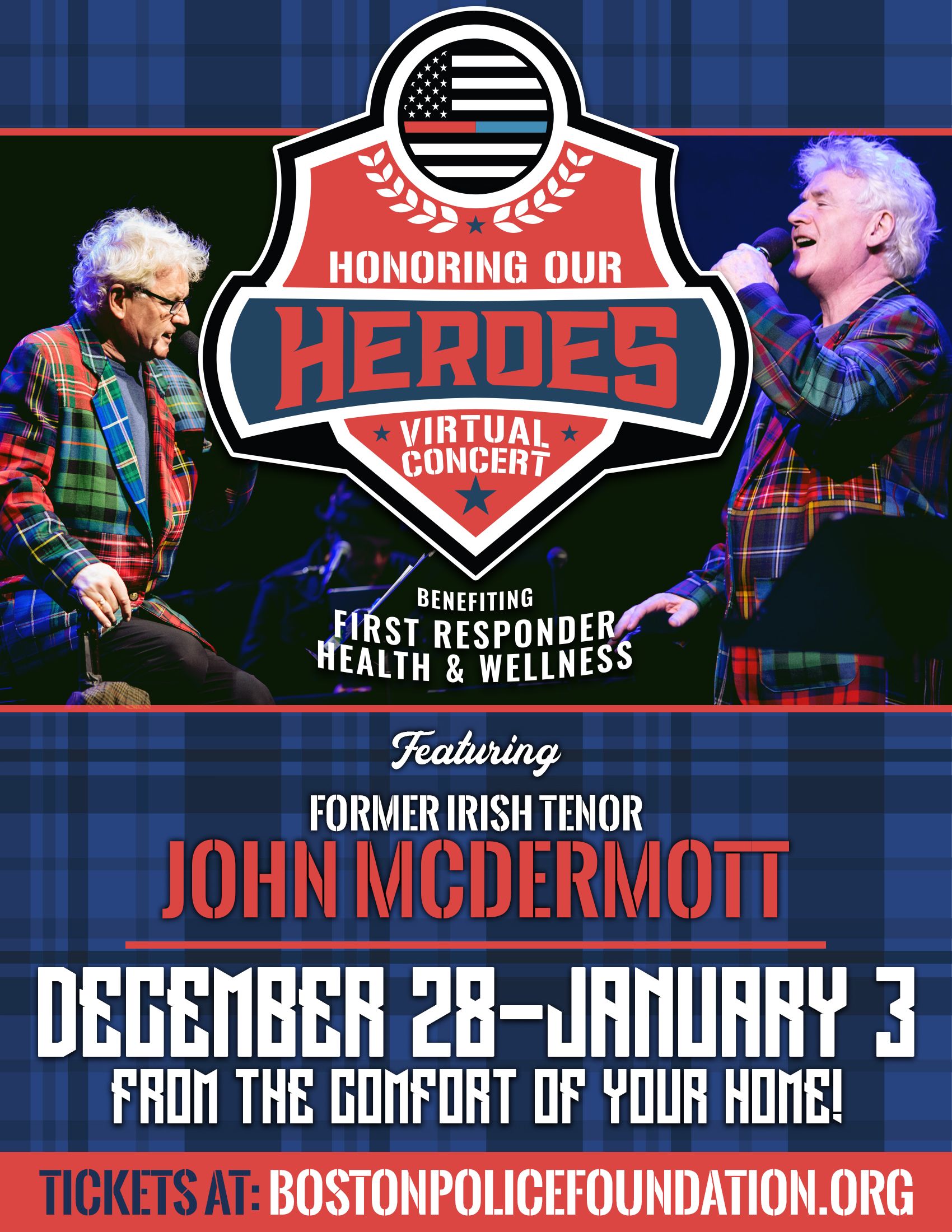 MAKE A DONATION AND GET ACCESS TO AN EXCLUSIVE CONCERT PERFORMANCE FROM FORMER IRISH TENOR, JOHN MCDERMOTT
First Responder Foundations across the Country are joining together to raise funds towards First Responder Health and Wellness Programming for their local organizations. The Honoring Our Heroes Concert is a Patriotic performance put together by legendary Irish Tenor, John McDermott.
The concert will be available at any time during the last last week of the year (December 28th – January 3rd). Let's show our support for our First Responders by supporting and tuning into this virtual concert and enjoy an amazing musical performance.
To partake, we are asking for a minimum donation of $20 or more that will go directly towards our ongoing Health and Wellness fundraising campaigns.

Donors will receive an email with a password protected link to the Exclusive John McDermott Concert a week prior to December 28th