New Technology
The Boston Police Foundation funds the technological tools that make the Boston Police Department one of the most advanced and best equipped Police forces in the country. It is imperative that the department stays ahead of the ever evolving technological curve and we are committed to assisting them with that.
Since our inception we have funded items such as the Bullet Trax and Shot Spotter systems that allow the BPD to pinpoint and identify criminals' firearms with unrivaled accuracy.
At the Real-Time Crime Center, members of the BPD monitor ongoing incidents and send real-time data to units in the field. The intelligence from the Crime Center gives Boston cops the data they need when they need it, allowing them to make quick and informed judgments on the scene. For the BPD, direct access to resources like the Real-Time Crime Center means deeper understanding of complex gang environments and identifications of major-impact criminals. Data gathered from the Crime Center also improves the BPD's counter-terrorism capacity, giving them swift access to resources in moments of crisis.
Generous donations come from both private and public organizations. In January of 2013, donor John F. Fish of Suffolk Construction funded the purchase of 100 iPads through the BPF, ensuring the Boston Police Department has every crime fighting tool at its disposal.
In July of 2014 the Boston Police Foundation donated $20,000 to purchase two Fixed Automatic License Plate Recognition (ALPR) Cameras for the Boston Police Department. Automatic License Plate Recognition (ALPR) helps police do their jobs more effectively. Every day, in every jurisdiction, there is a list of license numbers to watch for and this equipment allows officers to identify and investigate appropriately.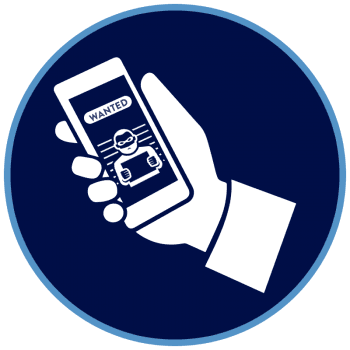 Total Technology Donations:
$117,665.92